FOUNDER / PRODUCER
Email: kellromalley@gmail.com
Kelly O'Malley is a proud Texan and happy Angeleno. She is an alum of the Stella Adler Academy of Acting and Theatre - Los Angeles. She produces, acts in things, and loves her cat and three younger sisters. Not in that order, of course.
ASSOCIATE PRODUCER / SELECTION COMMITEE
Alexandria Steele moved to LA from Cincinnati, OH in 2015. Currently she studies at Stella Adler Academy of Acting and Theatre- Los Angeles and she has assistant directed many productions as well. She is an avid film enthusiast and enjoys working behind the camera.
SELECTION COMMITTEE / BOARD MEMBER
Salim Aliaga moved from Bolivia in 2011 and studied acting at the Stella Adler Academy of Acting and Theatre Los Angeles. He has since helped produce different stage shows including the first production of a Light in Dark Places and a web series. He also works as an actor and has performed in different stages across LA.
SELECTION COMMITTEE
Jenn is an Irish actress, producer and host who relocated to LA in 2017. Along with working in the film and TV industry in LA she is a part time scholarship student of The Stella Adler Academy of Acting and Theatre, Hollywood. At the school she is also Head of Outreach coordinating the delivery of stage acting and acting for camera to local high school and middle school children.
Currently Jenn works as an Events Manager for CIACLA, Contemporary Irish Arts Center LA this not for profit arts center is the home of some of Ireland's most original and iconic talent, Amanda Coogan, Lords Of Strut, Eimear Noone and In House Theatre. Jenn works to curate an original stream of Irish events married with local LA artists for the public domain. Funding by the Irish Arts Council.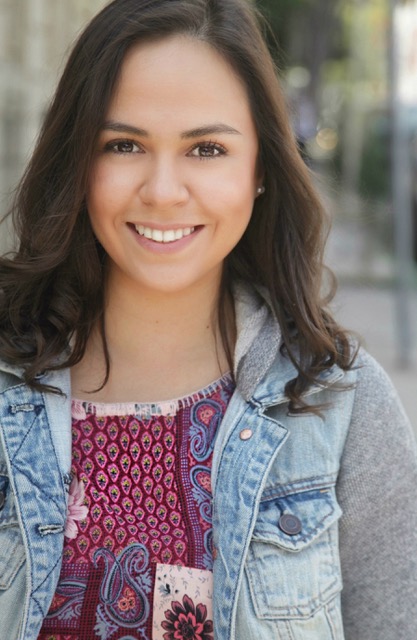 SELECTION COMMITTEE
Ale is an actress and singer from Guadalajara, Mexico. She began her career at a very young age, by the age of 15 she starred in many musicals including, El Principe Rana, Peter Pan, and the Mexican version of Disney's High School Musical. She has ben part of many successful Spanish Tv Shows such as Codigo Paranormal (LATV) La Rosa de Guadalupe, Como dice el dicho (Univision) and in film; El Buchon (Hulu). In the states she had the opportunity of training in the Stella Adler Academy of Acting LA, and her credits include "Judgment on a Grey beach" , "Seucy and Boto", "Undefined fraction" at La Mama ETC in NYC.
DIRECTOR OF DEVELOPMENT
Email: mholden@alightindarkplaces.org
Mitchell is an alum of Stella Adler Conservatory of Los Angeles.
He is a director, actor and writer who loves to work with non-profits with a noble purpose. He worked as the Outreach Director for WeSPARK Cancer Support Center, he was a researcher and fundraiser for The Pacific Aviation Museum at Pearl Harbor, and has had a hand in the development of two theater companies. So excited for the future of A Light in Dark Places.
Board of Directors
Kelly O'Malley, President
Matthew Fuller, Treasurer
Ana Roza Cimperman, Secretary
Salim Aliaga
Bruce Katzman
Blake Lewis
Rick Peters